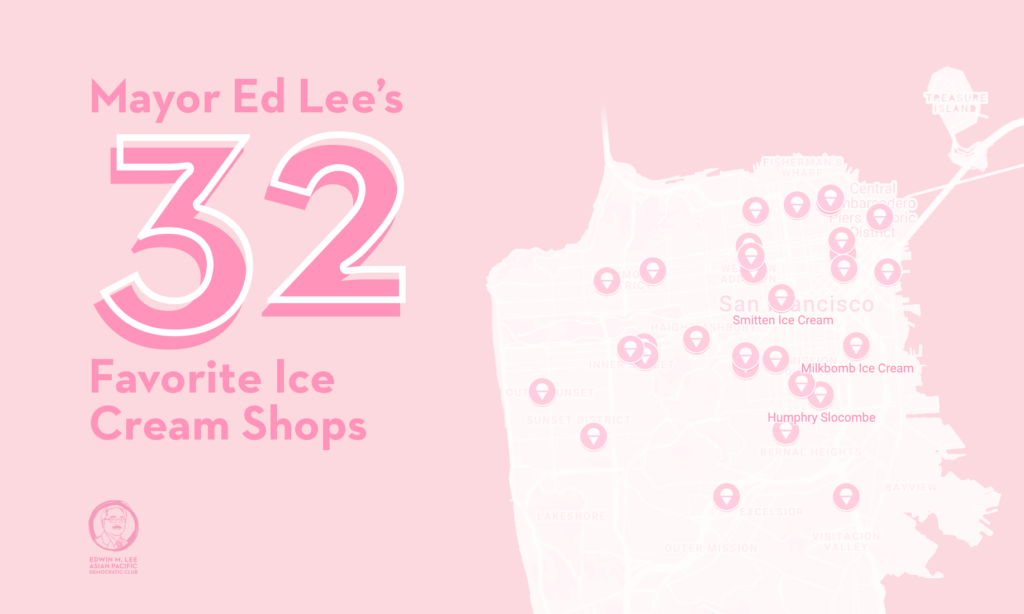 May 5th is Mayor Edwin M. Lee's birthday. To honor our club's namesake, we are celebrating two things he loved: small businesses and ice cream. There are so many wonderful small businesses in San Francisco. We would like to showcase Mayor Lee's 32 favorite ice cream shops in the City.
During SF Small Business Week and the Small Business 30 Day Challenge, we hope you will shop local and grab a scoop!
Ice Cream Shops:
Amorino Gelato
Balboa Ice Cream
Bi-Rite Creamery
Churn Urban Creamery + Bakery
Double Rainbow Ice Cream
Gelato Classico Italian
GIO Gelati San Francisco
Holy Gelato!
Humphry Slocombe
ICICLES
Joe's Ice Cream
La Copa Loca Gelato
Let's Roll Ice Cream
Lush Gelato
Marco Polo Italian Ice Cream
Milkbomb Ice Cream
Mitchell's Ice Cream
Miyako Old Fashion Ice Cream
Museum of Ice Cream
PHILMORE Creamery (Gelato Ice Cream)
Polly Ann Ice Cream
San Francisco's Hometown Creamery
Smitten Ice Cream
Steep Creamery & Tea
Swensen's
The Castro Fountain
The Ice Cream Bar
Toy Boat by Jane
---
Additional Resources:
SF Small Business Week 2021
The theme for the 17th Annual San Francisco Small Business Week is Roots of Recovery, and the week will include resources and information for small business owners at every point in their
small business journey.
https://www.sfsmallbusinessweek.com/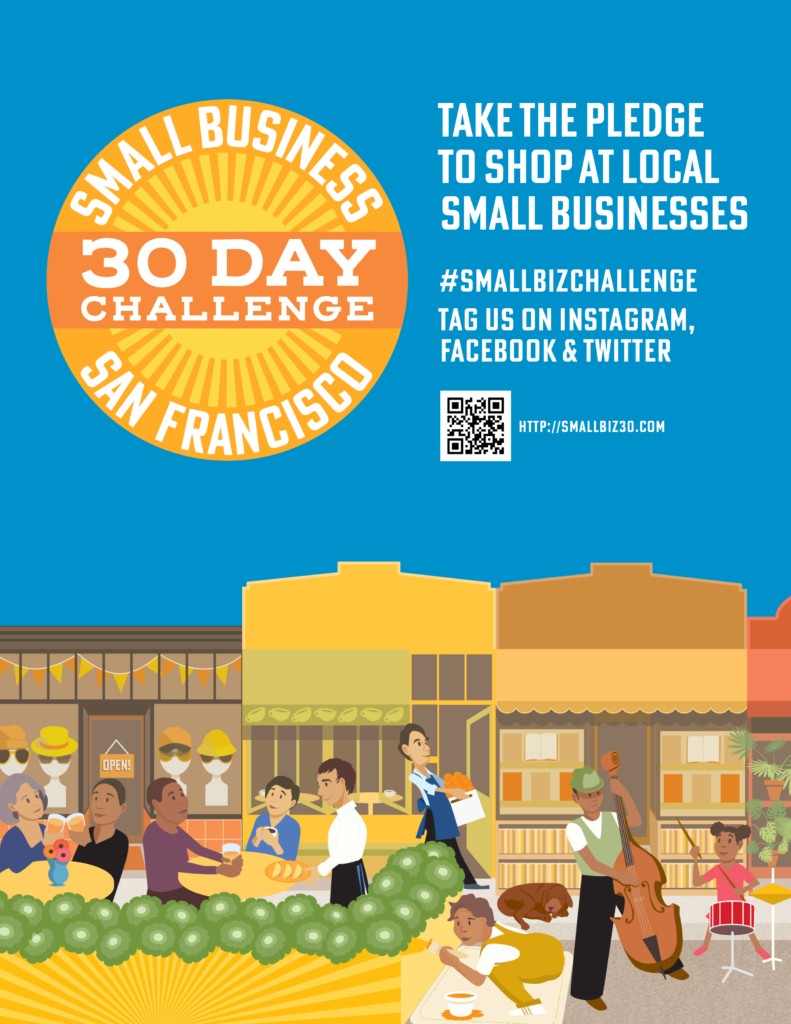 Shop Small Business Challenge in May 2021
Mayor London Breed has challenged San Franciscans to shop and dine only at local businesses for the month of May. The 30 Day challenge encourages San Franciscans to think about where they are spending their money, and to support our city's local businesses which have suffered greatly during the pandemic.
Sign up here: https://smallbiz30.com/