Commissioner Alison Collins Must Resign!
We are angered and disturbed to see that Alison Collins, VP of the SF Board of Education, has referred to Asian Americans as "house n****r[s]" in a 2016 tweet thread. Labelling our diverse API communities with such hateful language is racist and wrong. It is time to call out racism in our own City. Her words dehumanize Asians — our students, parents and teachers are not allowed to feel safe, accepted, or valued in our own school district. As an elected official, she must be held accountable for her actions. After refusing to adequately take responsibility for her words, over 20 elected officials, all of the top school district staff, and four Democratic Clubs have called for Collins to resign. Add your name to the petition below.
Read more about the racist tweets in the San Francisco Chronicle.
Read what we are advocating for: "Real Restorative Justice From Alison Collins To The Asian American Pacific Islander Community"
---
Add Your Name
Calls for Alison Collins to Resign
Updated March 25, 2021. Each name has a link to their statement. Titles are for identification purposes only
SF Leaders:
London Breed, San Francisco Mayor
Jenny Lam, SF School Board Commissioner
Faauuga Moliga, SF School Board Commissioner
Scott Wiener, CA State Senator
David Chiu, CA Assembly Member
Phil Ting, CA Assembly Member
Carmen Chu, City Administrator
Paul M. Miyamoto, San Francisco Sheriff
Shamann Walton, President, SF Supervisor District 10
Connie Chan, SF Supervisor District 1
Catherine Stefani, SF Supervisor District 2
Aaron Peskin, SF Supervisor District 3
Gordon Mar, SF Supervisor District 4
Matt Haney, SF Supervisor District 6
Myrna Melgar, SF Supervisor District 7
Rafael Mandelman, SF Supervisor District 8
Hillary Ronen, SF Supervisor District 9
Ahsha Safai, SF Supervisor District 11
Janice Li, BART Director
Bevan Dufty, BART Director
Alan Wong, City College Trustee
David Campos, Chair, SF Democratic Party
Nancy Tung, Member, SF Democratic Party
Christine Pelosi, Chair, CA Democratic Party Women's Caucus
Stēvon Cook, Former President, SF School Board
Hydra Mendoza, Former President, SF School Board
Rachel Norton, Former SF School Board Commissioner
Norman Yee, Former President, SF Supervisor
Jane Kim, Former SF Supervisor
Sandra Lee Fewer, Former SF Supervisor
Mary Jung, Former Chair, SF Democratic Party
Claudine Cheng, Former First Vice Chair, SF Democratic Party
Alex Randolph, Former President, SF City College Board
Ivy Lee, Former City College trustee
Steven Lee, Entertainment Commissioner
Cyn Wang, Entertainment Commissioner
Irene Riley, Small Business Commissioner
Leanna Louie, United Peace Collaborative Founder
Frank Noto, President, Stop Crime SF
Marlene Tran, Spokesperson, Visitacion Valley Asian Alliance
Dennis Wu, Chair, APAPA-SFC
Drew Min, Executive Director, APAPA-SFC
Meredith Willa Dodson, Decreasing the Distance – SF
Lee Cheng, Founder, Asian American Legal Foundation
Organizations:
---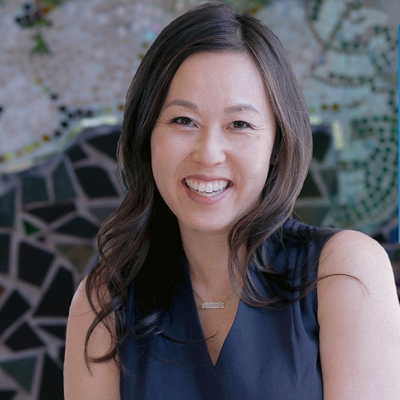 "As a Board Commissioner, Collins helps make decisions that affect tens of thousands of students, families, educators, and staff. Among our students, 40 percent are Asian American and Pacific Islander (AAPI). Collins must address her racist comments. Instead, her refusal to apologize takes time and energy away from our work at the District."

Jenny Lam, SF School Board Commissioner
---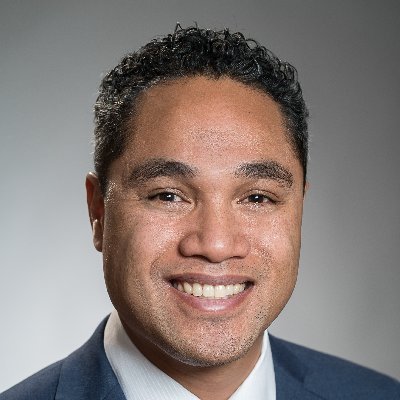 "Commissioner Alison Collins's statements regarding the Asian American community is dangerous, hurtful, and unbecoming. With the current ethnic and racial climate in our country, and the heightened fear and violence impacting Asian Americans, these statements, no matter what context, are counter-productive and erosive to the trust and work we are called to do on behalf of the students, parents, teachers, staff, and the City and County of San Francisco."

Faauuga Moliga, SF School Board Commissioner
---
"When communities are pitted against each other, we all lose. I agree that Commissioner Collins should resign… During this moment of crisis and instability, we need school leaders who are unifying, and not dividing."

David Chiu, CA Assembly Member
---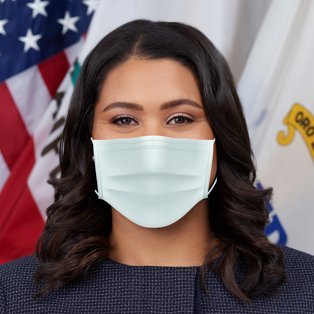 "I support calls by leaders like David Chiu and Jenny Lam , as well as many others, for Alison Collins to resign. Our students and our API community deserve better."

London Breed, San Francisco Mayor
---
"We condemn Vice President Collins' statements in the strongest possible terms. […] Unfortunately, we have been disappointed that Vice President Collins, to date, has not seemed willing to take meaningful responsibility for her actions. […] On behalf of our AAPI colleagues, staff, families and especially our students, we respectfully call on our Board commissioners to join us in condemning racist, hurtful language that pits us against each other when we should all be working together to serve each and every student."
-Signed by the entire San Francisco school district senior staff
---
In the News
Sorted by most Recent
The SF School Board failed our children by playing politics while students and families suffered during COVID.
Vote Feb 15, 2022:
✅Yes on A: Recall Alison Collins
✅Yes on B: Recall Gabriela Lopez
✅Yes on C: Recall Faauuga Moliga
Read more: https://t.co/wPkOKcOk2W@recallsfboe pic.twitter.com/qKgyg8jX81

— Edwin M. Lee Asian Pacific Democratic Club (@EdLeeDems) December 27, 2021